When you need Bosch appliance repairs, you've come to the right place. Appliance Medic is proud to perform a comprehensive range of appliance services designed to get all of your household units back to working their best!

In the appliance repair industry, it's pretty common to come across service providers who decline to work on certain high-end brands, such as Bosch appliances. Whether they base that decision on the availability of parts or the specialized training required, it's not a problem you'll run into at Appliance Medic. Here, we're proud to be the trusted appliance repair source for all your favorite makes and models, including Bosch service.
When you're in need of Bosch repair in Rockland County or Bergen County, give our team a call.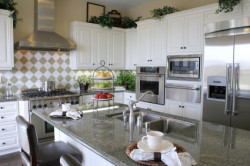 At Appliance Medic, our professional technicians are trained to perform appliance repair services on your entire lineup of quality Bosch appliances, from refrigerators and cooktops to washers, dryers, and dishwashers. If you notice a drop in efficiency or have a unit that's out of order, count on our appliance repair company for the specialized tools and training to ensure that your Bosch repairs are done right. We've been fixing Bosch home appliances for more than 14 years, and we're dedicated to helping you enjoy the full functionality of your Bosch appliances for as long as possible.
Great Warranties on Bosch Service
Whether you're looking for Bosch dishwasher repair, Bosch washer repair, or some other type of expert Bosch service, your solution in the Rockland County area is Appliance Medic. Not only do we have access to quality replacement parts, but we also provide great warranties with your Bosch appliance repair service. Why risk a misdiagnosis of your ailing Bosch appliances? Call us for our Bosch repair expertise today!