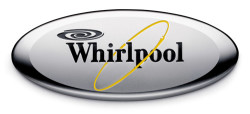 Need a house call for your Whirlpool appliance? Then call, or click the contact link above, to make a convenient appointment with Appliance Medic. For more than 14 years, our skilled technicians have been coming to the aid of area property owners with home appliance repair expertise for the popular Whirlpool line of kitchen and laundry products. If you reside in Rockland or Bergen County and you have a Whirlpool appliance that's out of order, leave it to the team that delivers free estimates and free service calls with all appliance repairs. Simply phone or e-mail us today to schedule a time that works for you!
As one of the leading appliance brands on the market today, Whirlpool appliances are hard at work in homes all over the world. But that doesn't make them immune to the occasional mechanical issue. Like any major appliance, your Whirlpool unit can suffer from sporadic performance problems due to regular use or worn-out parts. When that happens, make your first call to Appliance Medic for the reliable appliance service you need for Whirlpool appliance repairs and more. Our technicians are trained in the industry's leading brands, and we can help to restore the peak condition of your residential Whirlpool appliances, including:
Ovens
Ranges
Stoves
Cooktops
Refrigerators
Freezers
Ice Makers
Washers
Dryers
Dishwashers
Garbage disposers
Microwaves
At Appliance Medic, our appliance repair professionals are dedicated to training on an ongoing basis, which means you can count on us to service whatever Whirlpool appliances you own, from the models you've depended on for decades to the latest innovative, energy-saving designs.
So why rush out and pay the price for a whole new dryer or dishwasher, when all you probably need is a quick checkup and accurate adjustment from the Whirlpool appliance specialists at Appliance Medic? In addition to our 14 years of hands-on home appliance repair experience, we also stand behind our work with one-year warranties on both labor and parts installed. That adds up to top value for you along with great service for your appliance repair in Rockland County. To get a free estimate on your Whirlpool appliance repair, reach us today by phone or e-mail.